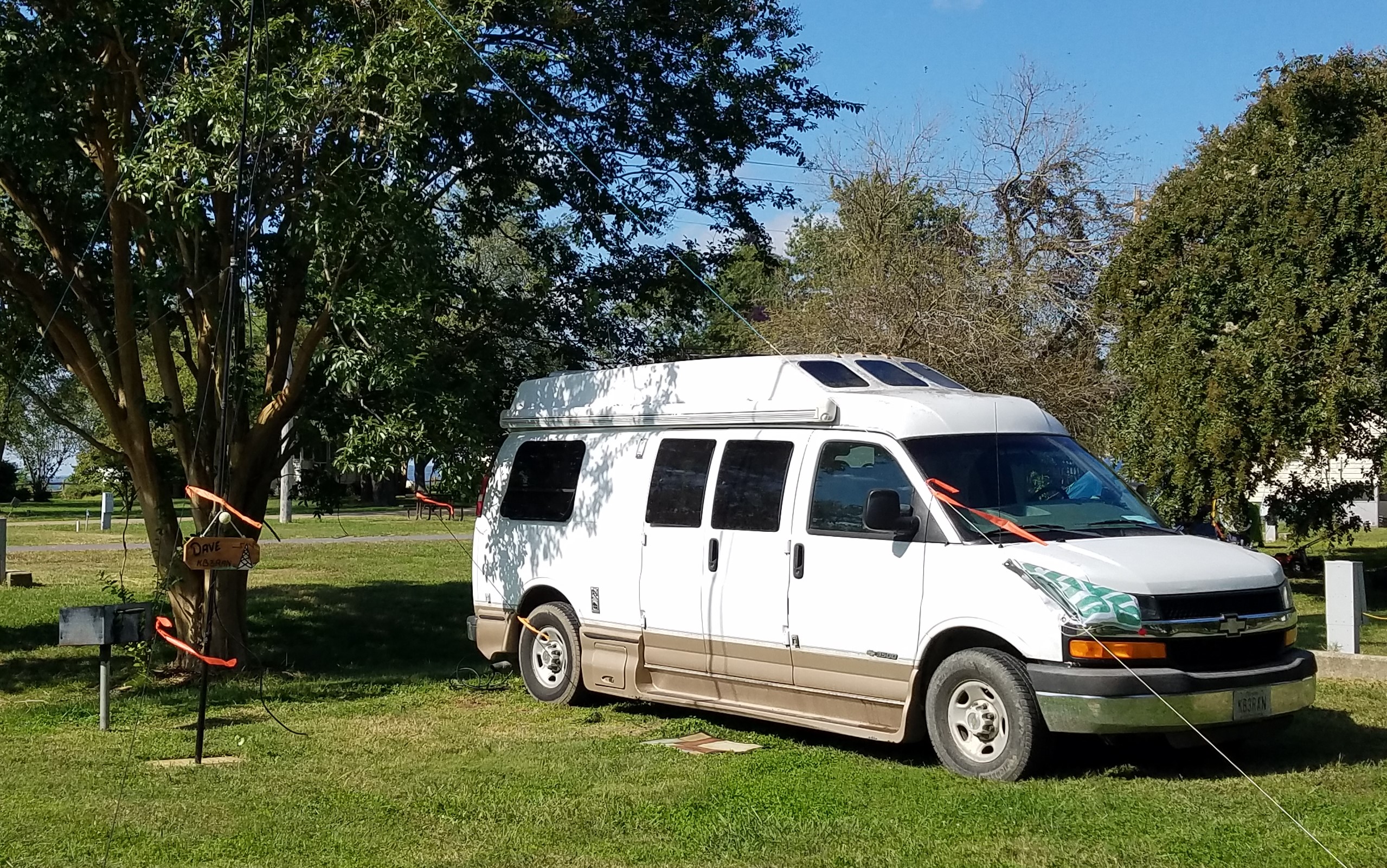 I didn't know I was looking for a Roadtrek until I started noticing the ads and compared them to other brands. I found they were exactly what I was looking for. Large enough to carry my stuff. Small enough to maneuver through city streets and mountain hairpins. Not too bad on fuel. Fun to drive and sharp looking. I really fell in love after having mine for one camping season and realizing how easy it was to boondock in it. Self contained; I could pull over when I was tired or wanted a snack and take a nap or fix a sandwich or cup of coffee right at the side of the road or in a rest area.
My 2003 Chevy 190 Popular had 55,000 miles and was 7 years old when I bought it 3rd hand from a family across the Chesapeake Bay from my home. I travelled to Grand Canyon and Rocky Mountain National Parks that first summer. Did a lot of tossing out unnecessary stuff after that trip and added a few items that would have made the trip easier. Found the appliances to be adequate and handy. Kept meals fairly simple, nutritious and fun. Learned how to dump, fill and monitor levels.
The next few years found us going to Yellowstone, Arches, Big Bend, Olympia and many other national and state parks. Ventured to Alaska on a 12 week trip one year and travelled to California then up the coast to Vancouver to get on a Alaskan cruise before heading east through Canadian provinces to get home.
Many summers are spent in Maine and the Maritimes and upstate New York. Winters we head to Florida Keys or south Texas stopping in places like New Orleans or San Antonia on the way. There's always an adventure ahead.
Our trip to Newfoundland and Labrador was aborted this summer due to the Covid19 restrictions. Just did a few in-state camping trips this year.
Added solar and lithium batteries this year so I can stay on the air longer with my ham radio operations. Remodeled the kitchen last year with new fridge, range top and faucet. Paint job 3 years ago. We're ready to go for a few more miles; only have 190,000 so far. The engine has been fairly repair free; just the usual wear and tear stuff.
If you're considering a campervan, Roadtrek is a great choice. There are lots of resources online with Facebook groups and user group emails to answer any maintenance, repair, destination, or whatever questions you might have. Someone has already been there, done that, fixed that or bought that and can tell you the pros and cons. Remember if you see another Roadtrekker to give them a three finger wave representing the three windows on top that are our special characteristic. See you on the road or park.
Dave